In Stock
Hamdard Khamira Gawzaban Ambari Jawahar Wala Khas
Brand:

HAMDARD

Product Code:

HKHD0147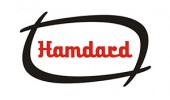 For Weakness of Brain & Heart & Improve Memory..
Description
It has all the qualities of the above mentioned Khamiras, but is still more effective and gives very quick results.
Dosage
5 gm, to be taken before breakfast, or as and when required followed by milk or water.
Ingrediants
Lavandula stoechas Bombyx mori Nepta hindostan Santalum album Coriendrum sativum Amber Silver foil Pearls Zamarud Yaqoot Sandal and sugar.