In Stock
Hamdard Dawa Ul Kurkum Kabir
Brand:

HAMDARD

Product Code:

HKHD0033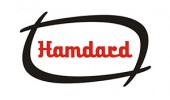 For Weakness of Liver & Spleen & Kidney..
Description
It is recommended for strengthening and in otherailments related to liver and spleen. It provides etra energy to kidneys & urinary bladder, releases gas, and is also useful in dropsy.
Dosage
6-10 gm, to be taken on empty stomach with 125 ml Arq Badyan.
Pack size
60 gm