In Stock
Hamdard Jawarish Tamar Hindi
Brand:

HAMDARD

Product Code:

HKHD0131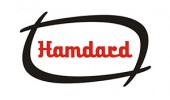 For Bilious Motion, Nausea & Weakness of Stomach & Liver..
Description
It cures bilious motions and nausea, provides extrra strength to the stomach and liver, improves appetite, highly useful in summer season and during the spread of cholera.
Dosage
10 gm, to be taken after principal meals.
Ingredients
Agar, Illaichi Khurd, Illaichi kalan, Pudina khushk, Taj, Jaiphal, Zanjabeel, Filfil Siyah, Qaranfal, Anardana, Shakar Safaid, Aab Leemun, Maweez Munaqqa.
Pack size
125 gm