In Stock
Hamdard Khamira Gawzaban Ambari
Brand:

HAMDARD

Product Code:

HKHD0144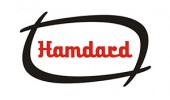 For Weakness of Heart & Brain & Palpitation..
Description
It strengthens the heart and brain,normalises palpitation, anxiety and apprehension, improves eye-sight & memory. Daily use in routine is highly beneficial for people doing mental work.
Dosage
5-10 gm, to be taken before breakfast, or as and when required.
Ingredients
Abresham Muqarraz, Badranjboya, Burada Sandal Safaid, Berg Gaozaban, Behman Surkh, Tukhm Balangoo, Tudri Surkh, Kishneez Khushk, Gul Khatmi, Gul Gaozaban, Shakar Safaid, Sat Leemun, Natroon Banjawi, Ambar ashbab, War-e-Nuqra, Warq-e-Tila, Jadwai Saeeda, Oood Saleeb Saeeda.
Pack size
60 gm, 150 gm and 1 kg.