In Stock
Hamdard Habb-E-Jawahar
Brand:

HAMDARD

Product Code:

HKHD0078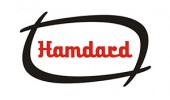 For Weakness of Heart, Brain & Liver..
Description
These pills strengthens the heart, brain and liver, maintain body vigour and act as an effective tonic in regaining vitality during convalescence.
Dosage
One pill, to be taken on empty stomach after mixing with 5 gm of Dawaulmisk Motadil.
Ingredient
Abresham Muqarraz, Busad Ahmar, Jaiphal, Jadwar, Dana Illaichi Khurd, Daroonaj Aqrabi, Zahar Mohra, Shakh Marjan, Aqeeq Surkh, Ood Gharqi, Firoza, Kahruba, Marwareed, Narjeel, Yaqoot Surkh, Yashab Sabz, Zafran, Amber, Warq Nuqra, Arq Gulab, Warq Tila.
Pack size
10 pills