In Stock
Hamdard Kushta Baiza Murgh
Brand:

HAMDARD

Product Code:

HKHD0161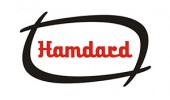 For Diabetes, Polyuria & Female Genital Problems..
Description
It is useful in diabetes, controls polyuria, cures nocturnal emissions in males and leucorrhoea (white discharge) in females.
Dosage
125 mg or 2 tablets, to be taken with water in the morning.
Ingredients
Post Baiza Murgh. Sheere Aakh. Salt water. Lime water.
Pack size
15 gm.