In Stock
Hamdard Itrifal Kishnizi
Brand:

HAMDARD

Product Code:

HKHD0103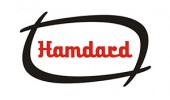 For Weakness of Brain, Nervous System & Intestines..
Description
It strengthens the brain, nervous system and intestines, removes constipation. Its prolonged use rellieves chronic cold permanently. It is useful in headache, dizziness and sore eyes, caused due to cold, stops pain and bleeding of nose and ears.
Dosage
10 gm, to be taken at bedtime with water.
Ingredients
Post Halela Zard, Post Halela Kabuli, Halela Siyah, Kishneez Khushk, Shahad, Ghee, Balela.
Pack size
150 gm and 1 kg.