In Stock
Hamdard Qurs Bandish Khoon
Brand:

HAMDARD

Product Code:

HKHD0287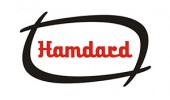 For Stop Bleeding From Any Part..
Description
It stops bleeding from any part of the body. Also helpful in blood vomiting, nose bleeding, heavy menstrual bleeding, blood in urine and bleeding poles etc. These tablets stop spitting of blood, bleeding through nose, urine bleeding, piles, excessive bleeding during menses and from any other part of the body.
Dosage
2 tablets, to be taken in the morning and evening with water.
Ingredients
Lakhdana, Raal Safaid, Phitkari Safaid, Mazu Sabz, Gond Keekar, Dammul Akhwain, Geru Surkh, Kushta Basud.
Pack size
200 tab.