In Stock
Hamdard Qurs Hawamil
Brand:

HAMDARD

Product Code:

HKHD0293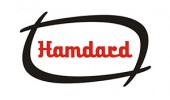 For Cure During Pregnancy & Vomiting..
Description
It cures all types of problems during pregnancy and stops vomiting, headache, dizziness, improves appetite, strengthens the retentive power of uterus and helps in delivering a healthy baby.
Dosage
One Tablet, to be taken in the morning and evening after mixing with 10 ml of Sharbat Anar Shirin.
Ingredients
Banslochan, Sat Gilo, Kateera Safaid, Qand Safaid, Gond Keekar, Yashab Sabz Mehlool, Roghan Peppermint.
Pack size
20 tab.