In Stock
Hamdard Qurs Tinkar
Brand:

HAMDARD

Product Code:

HKHD0332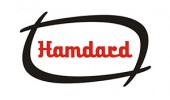 For Constipation, Heavy Stomach & Appetite..
Description
It is used to overcome the problem or chronic constipation, removes heaviness of the stomach and improves apptite
Dosage
One or two tablets, to be taken at night with water or milk.
Ingredients
Ajwain Khurasani, Elwa, Suhaga Kham, Filfil Siyah, Gond, Qiwam Shakar Safaid, Shamaeen, Sang Jarahat Saeeda.
Pack size
100 tab and 1000 tab.