In Stock
Hamdard Qurs Sozak
Brand:

HAMDARD

Product Code:

HKHD0331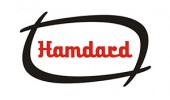 For Gonorrhoea & Free flow of Urine..
Description
It is an effective medicine for gonorrhoea. Its use causes free flow of urine and clears the pus from the urethra, thus healing the wounds.
Dosage
4 tablets, to be taken in the morning and evening with milk without sugar and with curd water during summer.
Ingredients
Illaichi Khurd, Burada Sandal Safaid, Banslochan, Sat Behroza, Kababchini, Kaththa Safaid, Gond Keekar.
Pack size
40 tab.