Out Of Stock
Himalaya Babycare Gift Pack (Oil-Soap-Lotion)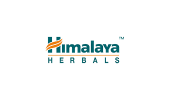 For Baby Gift Pack..
Babycare Gift Pack (Oil-Soap-Lotion)
The Gift of Love and Care!
A grandchild, niece, nephew, or a friend's bundle of joy, babies have their own beautiful way of bringing happiness into your world. You discover a unique bond with this little one. And, such special connections need a special token of love.
What better way to express your love than with a thoughtful Himalaya gift pack?
Infused with the, goodness of herbs, Himalaya BabyCare products are developed with the perfect synergy of Ayurveda and modern science to provide 'Gentle, Safe, and Researched' care for your baby.
Baby massage oil (100 ml)
Gentle baby soap (75 g)
Baby lotion (100 ml)
Key Ingredients
Olive Oil
Olive Oil is known to nourishes, protects, and softens baby's skin.
>
Winter Cherry
Winter Cherry revered for rejuvenating and skin-conditioning properties, Ashvagandha or Winter Cherry helps soothe and condition the skin.
Almond Oil
Almond Oil is a well-known skin softener which moisturizes baby's skin.
Vetiver
Vetiver has an astringent property that helps manage excessive sweating and keeps baby's skin cool and fresh.
Yashada bhasma
Yashada bhasma is renowned for anti-microbial properties ingredient and has traditionally been used as a wound-healing agent.
Licorice
Licorice helps protect s and soothes baby's skin.
Chickpea
Chickpea, Nourishes and gives shine to hair.
Hibiscus
Hibiscus, A well-known hair conditioner, Hibiscus helps moisturize baby's hair.