Out Of Stock
Himalaya Bleminor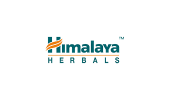 For Blemish Free Skin..
Bleminor
For blemish-free skin
Description
Action:
Melasma/hyperpigmentation: Melasma is a type of discoloration that appears on the face and hyperpigmentation is a skin condition caused by oxidative damage. The active ingredients of Bleminor exhibit anti-inflammatory, anti-oxidant, astringent activity and is beneficial in preventing hyperpigmentation due to recurrent inflammation. It also aids in correcting skin discoloration resulting from injury.
Key Ingredients
Ayurveda texts and modern research back the following facts:
Almond
Almond (Vatada) smoothes and rejuvenates the skin and improves skin tone.
White Dammar
White Dammar (Sarja) is a rich source of natural antioxidants that helps reduce oxidative stress on skin
Licorice
Licorice (Yashtimadhu) inhibits tyrosinase activity (catalyzes the production of melanin) in the melanin-producing cells without causing cell toxicity. It possesses anti-inflammatory properties, which are helpful in controlling hyperpigmentation due to recurrent inflammation.
Silk Cotton Tree
Silk Cotton Tree (Shalmali) has excellent tyrosinase-inhibitory and antioxidant properties that inhibit melanin production.
Additional Information
Indications:
Hyperpigmentation due to varied etiologies like exposure to UV rays and aging
Melasma
Post-injury and post-inflammatory hyperpigmentation
Side effects:
Bleminor is not known to have any side effects.
*The information on this page is not intended to be a substitute for professional medical advice. Do not use this information to diagnose or treat your problem without consulting your doctor.
Directions for Use
After cleansing the face, take a small quantity of Bleminor cream and apply on affected areas. Avoid areas around the eyes, nostrils, mouth and ears.