Out Of Stock
Himalaya Nourishing Skin Cream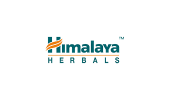 For Hair Fall..
All Hair Types
Reduces Excess Hair Fall*. Leaves Hair Soft and Smooth
Himalaya Anti-Hair Fall Conditioner nourishes, and improves the texture of hair, making it smooth, soft, and healthy. Enriched with protein-rich herbs like Bringaraja and Chickpea, it strengthens hair.
*hair fall due to breakage
Key ingredients:
Bhringaraja: This is traditionally used in Ayurveda for hair growth, is rich in phytochemicals like eclalbosaponins and wedelolactone which help promote hair growth and strengthen the hair root, helping maintain hair health.
Butea Frondosa(Palasha): Butea Frondosa (Palasha) or 'Flame of the Forest' is native to India and Southeast Asia. It strengthens hair, helps reduce hair fall.
Chickpea: Chickpea, is a known natural source of protein,helps nourishes hair, making it healthy and strong.
Directions for use:
After shampooing, gently apply Himalaya Anti-Hair fall Conditioner along the length of wet hair from base to tip. Leave for two minutes. Rinse thoroughly.
Pack Size:
100ml
Additional Information:
no-animal-testing
We also recommend: