Out Of Stock
Himalaya Protective Sunscreen Lotion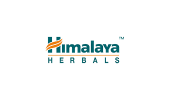 For Dark Skin..
Shielded from the sun's rays
Prevents skin darkening Checks premature ageing
Himalaya's Protective Sunscreen Lotion is a double-action formulation that protects you from harmful UV rays, and at the same time, nourishes your skin.With an SPF of 15, Himalaya's Protective Sunscreen Lotion gives your skin protection from harmful UV rays.
A blend of naturally derived ingredients including Spiked Ginger Lily, Aloe Vera, Greater Galangal and Crab Apple, Protective Sunscreen Lotion helps safeguard skin from the , which include tanning and visible signs of aging.
Key ingredients:
Aloe Vera : This, known for its many healing properties, is rich in polysaccharides has hydrating, softening and intense moisturizing properties.
Crab Apple: It is a rich source of antioxidants which possesses excellent skin conditioning properties.
Greater Galangal: It is also known as Thai or Siamese ginger, is a natural skin protector is known to guard the skin from harmful UV rays.
Spiked Ginger Lily: It has a wide range of therapeutic benefits and proven to protect skin from harmful UV rays. 
Directions for use:
Apply Protective Sunscreen Lotion liberally on exposed skin including the face, neck and arms before going outdoors during the day. Avoid the area around the eyes.
Suitable for all skin types.
Pack Size:
50ml,100ml
Additional Information
Useful tips for sun protection:
Limit exposure to the sun from 11 am to 4 pm, at the time when the sun's rays are strongest.
Shield yourself with an umbrella, a hat, sunglasses and long-sleeved clothing when outdoors to physically block out the sun's harmful rays.
Use a broad-spectrum sunscreen with active ingredients that block both UVA and UVB rays.
Sunscreen should be used every day, even on cloudy days.
Use a sunscreen with at an SPF of at least 15, which provides adequate protection for everyday use.
Sunscreen should be applied liberally and evenly before going outdoors during the day.
Not Tested on Animals