Out Of Stock
Himalaya Clarina Anti-Acne Face Mask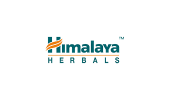 For Clear Acne..
Clarina Anti-Acne Face Mask
Controls oil, cleanses pores, clears acne
Description
Action:
Effective cleanser: Clarina Anti-Acne Face Mask prevents clogged pores with its deep cleansing action. It contains a natural form of salicylic acid, which has keratolytic (a peeling agent) and comedolytic (opens clogged pores) actions.
Retains hydration: The face mask retains skin moisture and improves general skin health.
Reduces inflammation: The face mask inhibits the production of reactive oxygen species (ROS) with its antioxidant activity, reducing inflammation due to acne-causing bacteria. It also prevents scar formation.
Key Ingredients
Ayurveda texts and modern research back the following facts:
Barbados Aloe
Barbados Aloe (Ghrita-kumari) is revered in Ayurveda for its wound healing properties. When applied topically, the antiseptic, astringent and antibacterial activity of the herb relieves acne
Indian Willow
Indian Willow (Jalavetasa) Has anti-inflammatory, anti-microbial, antioxidant properties.
Turmeric
Turmeric (Haridra) has strong anti-inflammatory properties, which soothe the skin gently. The herb helps to even out skin tone and color, making it an excellent ingredient in a face mask. Turmeric also helps to retain the skin's elasticity.
Additional Information
Indications:
Side effects:
Clarina Anti-Acne Face Mask is not known to have any side effects.
*The information on this page is not intended to be a substitute for professional medical advice. Do not use this information to diagnose or treat your problem without consulting your doctor.
Directions for Use
Cleanse face and neck. Apply Clarina Anti-Acne Face Mask evenly all over face and neck, avoiding area around eyes. Let the mask dry for 10-15 minutes and remove with a wet sponge or towel. Rinse with cool water. For best results, use twice a week.