Out Of Stock
Himalaya Complete Care Mouthwash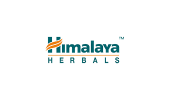 For Healthy Gum & Teeth..
No alcohol, no burning taste
Healthy gums and teeth
Specially formulated with an active combination of Neem, Pomegranate, and Miswak. Himalaya Complete Care Mouthwash provides complete protection and strengthens teeth and gums. It kills bacteria, giving long-lasting fresh breath. Providing up to 12 hours of protection from germs, our mouthwash also prevents plaque build-up and maintains cleaner, fresher and healthier oral hygiene.
It does not contain alcohol or cause burning sensation post use. It is clinically tested.
Key ingredients:
Miswak: Miswak reported to inhibit the build-up of dental plaque and is therefore beneficial in the prevention of tooth decay. It is known to reduce gum inflammation, prevents gum bleeding, and astringent property strengthens gums.
Neem: Neem has been used for hundreds of years as an extremely effective method for total oral hygiene. Neem bark possesses phenolic compounds that are known for anti-inflammatory and antimicrobial properties.
Pomegranate: Pomegranate has astringent, and antibacterial properties.Studies have shown that Pomegranate also helps to combat dental plaque.
Directions for use:
Fill cap with 15 ml of mouthwash, rinse thoroughly and expel after 30 seconds. Do not swallow. For best results, use after Himalaya Complete Care Herbal Toothpaste twice daily.
Pack Size:
215 ml
Additional Information
Not tested on animals