Out Of Stock
Himalaya MEN Power Glow Licorice Face Wash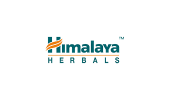 For Brighter Skin..
Visibly Fairer and Brighter skin
For Normal Skin
Himalaya Men Power Glow Licorice Face Wash is a soap-free,that gently cleanses the face. It is formulated with blend of Licorice, Alfalfa and Wood Apple which is known to enhance the complexion and bring about a natural glow.It is powered with Active Boost Technology that helps increases the penetration of actives and fast action.
Key ingredients:
Alfalfa: Alfalfa known to possesses antioxidant and skin conditioning property
Licorice: Licorice known to have skin complexion enhancing properties.
Wood Apple: Wood Apple shell powder gently exfoliates dead skin cells.
Directions for use:
Apply Himalaya Men Power Glow Licorice Face Wash on a moist face and massage. Gently work up a lather using a circular motion. Wash off and pat dry. Use twice daily.
Pack Size:
50ml and 100ml
Additional Information
Not tested on animals