Out Of Stock
Himalaya Fresh Start Oil Clear Peach Face Wash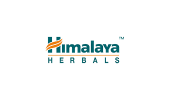 For Oily Skin..
Fruity Freshness for Oil clrear Skin
Goodbye oily skin! Hello,fresh face!
Himalaya Fresh Start Oil Clear Peach Face Wash is specially formulated with the peppy freshness of Peach and the deep cleansing action of natural beads that help remove excess oil, dirt, and impurities. It gives you oil-free freshness  for hours and makes your face soft, healthy, and fresh.
Key ingredients:
Indian Gooseberry (Amalaki, Dhatriphala) : The astringent properties in Indian Gooseberry help reduce excess skin oiliness.
Peach (Alukah) : Containing skin-conditioning properties, Peach helps enhances the appearance of the skin and restores skin softness and suppleness.
Directions for use:
Apply Himalaya Fresh Start Oil Clear Peach Face Wash on a moist face and massage. Gently work up a lather using a circular motion. Wash off and pat dry. Use twice daily.
Pack Size:
50ml & 100ml
Additional Information
Not tested on animals