Out Of Stock
Himalaya Green Tea GINGER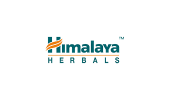 For Stress & Refresh..
Green Tea GINGER
GOOD HEALTH IN A CUP
Green Tea Ginger is a delightful combination of Green Tea sourced from the pristine Nilgiris (Blue Hills), and fresh Ginger, which come together in perfect harmony to add magic to your daily cup of tea.
This unique blend aids digestion and metabolism.
Description
Himalaya Green Tea Ginger helps relieve indigestion.
The active compounds in Green Tea and Ginger are known to aid digestion, help relieve belching, flatulence, and nausea, improve appetite, maintain a healthy metabolism, and support healthy aging.
Key Ingredients
Green Tea (Camellia sinensis)
Green Tea is prepared from the unfermented leaves of Camellia sinensis. It contains beneficial compounds such as catechins and possesses high antioxidant activity.
Ginger
Ginger is a well well-known digestive aid, which helps relieve indigestion, reduces nausea, and improves appetite.Each cup of Himalaya Green Tea Ginger, when prepared as per directions, provides approximately 90 mg of total catechins and 65 mg of Epigallocatechin gallate (EGCG).
Directions for Use
Place a tea bag in a cup of freshly boiled water (approx. 85° C).
Allow the tea to infuse for 2-3 minutes by dipping a few times.
The more the dips, the greater the health benefits.