Out Of Stock
Himalaya Koflet H Lozenges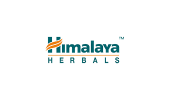 For Cough..
Koflet H Lozenges
Prompt relief honey rich lozenge
Description
Combats cough: Koflet-H lozenge is a multi-ingredient formulation fortified with honey, which is beneficial in managing cough of varied etiologies. Koflet-H lozenge offers multiple actions to alleviate cough, sore throat and quickly relieves throat irritation. It primarily possesses antitussive (cough relieving), antiseptic and anti-inflammatory actions. In addition, it also offers beneficial antimicrobial, local analgesic, and antihistaminic actions.
Key Ingredients
Ayurveda texts and modern research back the following facts:
Honey
Honey (Madhu) is traditionally used to treat cough, due to its antitussive and anti-inflammatory properties, which soothe the respiratory tract.
Lavanga
Lavanga (Clove) is useful in cough due to its antitussive activity and other upper respiratory disorders due to its antimicrobial activity. It has been used in Ayurveda as a popular remedy for sore throat.
Additional Information
Indications:
Sore throat and cough in oropharyngeal infections like tonsillitis, pharyngitis, and laryngitis
Allergic cough, smoker's cough, cough associated with chronic obstructive pulmonary disease (COPD)
Side effects:
Koflet-H lozenge is not known to have any side effects if taken as per the prescribed dosage.
Available in three flavors - Ginger, Lemon & Orange.
*The information on this page is not intended to be a substitute for professional medical advice. Do not use this information to diagnose or treat your problem without consulting your doctor.
Directions for Use
One lozenge three-four times a day, or as directed by the physician.