Out Of Stock
Himalaya MEN ACTIVE SPORT Face Wash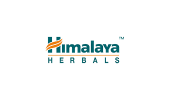 For Brighter Skin..
For Reenergized and Brighter Skin
Refreshes . Cools . Reenergizes
India's first-ever facewash created through an exclusive association with Royal Challengers Bangalore - Himalaya Men Active Sport Face Wash is a soap-free, specially designed for men associated with sports. With the unique 3 herb complex of Orange, Mint, and Red Ginseng, it helps removes oil, sweat, and dirt to reenergize, refresh, and brighten skin. Experience long lasting freshness with its rich woody fragrance and deep cleansing action.
Key ingredients:
Menthol: Menthol is a natural cooling agent with soothing properties that helps refresh the skin.
Orange: Orange known for refreshing property and removing oil from the skin.
Red Ginseng: Red Ginseng is an excellent skin conditioning agent that is known for healthy and bright skin.
Directions for use:
Apply Himalaya Men Active Sport Face Wash on a moist face and massage. Gently work up a lather using a circular motion. Wash off and pat dry. Use twice daily.
Pack Size:
50ml and 100ml
Additional Information
Not tested on animals
Pack Size:
Various