Out Of Stock
Himalaya Quista kidz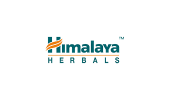 For Strong Immunity for Child..
Quista kidz
Strong Immunity, Healthy Child!
Quista kidz is a tasty nutrition partner, which contains Tulasi, Colostrum, Vitamins, and Minerals that help boost your children's immunity in their healthy growing-up years.
The supplement also contains 100% Milk Protein, Prebiotic fiber, and time-tested traditional ingredients like Ginger, Mandukaparni, and Almond, which help promote growth and development and enhance memory and concentration.
Description
Strong Immunity, Healthy Child!
Quick start nutrition for active, strong, and smart kids
Quista kidz combines the best of scientifically researched nutrition and time-tested traditional ingredients to offer triple benefits, including boosting immunity and ensuring all-round development of children in their growing-up years:
Strong Immunity: Tulasi and Colostrum, along with Vitamins A, C, and E, are known to build immunity and help keep common illnesses at bay.
Active Growth: High-quality Milk Protein and Vitamin B complex with minerals help boost energy and promote overall growth and development. Prebiotic fiber and Ginger are known to support gut health.
Smart Memory: Mandukaparni and Almond are known for their memory-enhancing effect. Folic acid, Vitamin B12, Iron, Iodine, and Taurine support the health of the nervous system.
Key Ingredients
Tulasi
'The Queen of Herbs' supports immune function and helps ease common respiratory conditions like cough, cold, and sore throat.
Colostrum
Known as early milk or first milk, Colostrum is packed with nutrients and rich in immunoglobulins that support children's developing immune system.
100% Milk Protein
Whey protein and Casein help support bone and muscle growth.
Ginger
Vishvabheshaja is a well-known digestive aid and helps improve appetite.
Gotu Kola
Revered as Medhya Rasayana or intellect rejuvenator, Gotu Kola helps in improving cognitive skills like concentration, memory, and learning.
Almond
A nutrient-dense ingredient, Almond is known to help improve memory.
Additional Information
FOOD FOR SPECIAL DIETARY USE - For children at nutrition risk above 3 years of age.
NOT FOR MEDICINAL USE
Not for children with lactose intolerance.
Not for parenteral use. This product is not an infant milk substitute or infant food.
To be used under the medical advice of a healthcare professional.
Contains milk ingredients and lecithin (soy). Manufactured in a facility handling nuts and soy ingredients.
Indications:
 For children at nutrition risk
 As a nutritional drink during convalescence
This is a Vegetarian product.
Directions for Use
Add 1-2 scoops of Quista kidz powder to 200ml of lukewarm or cold milk. Stir briskly until mixed well.
Available in vanilla and chocolate flavors