Out Of Stock
Himalaya Renalka Syrup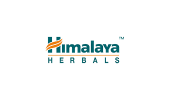 For Urinary Tract..
Renalka Syrup
The coolant of the urinary tract
Description
Action:
Relieves painful/burning urination: The anti-inflammatory and analgesic properties of Renalka soothe the inflamed mucosa, and alleviate the burning sensation or pain that occurs during urination.
Normalizes pH balance: The pH of urine can indicate health issues. A very high (alkaline) urinary pH could be caused by kidney malfunction. A very low (acidic) urine pH could be the result of an urinary tract infection, malnourishment, diarrhea or diabetic complications. Renalka helps to maintain a normal urinary pH balance.
Diuretic action:
Renalka increases blood flow in the kidneys. This, in turn, increases the glomerular filtration rate (GFR). The GFR is responsible for increased urine output. Renalka combats pathological disorders like urethritis and cystitis.
Key Ingredients
Ayurveda texts and modern research back the following facts:
Asparagus
Asparagus (Shatavari) has potent antimicrobial properties that combat common pathogens involved in UTIs of varied etiologies. It is also an antioxidant, which protects the genitourinary system from oxidative damage. Asparagus elevates the urinary concentration of magnesium, which inhibits urine crystallization (mineral formation in urine).
Indian Sarsaparilla
Indian Sarsaparilla (Sariva) has a renoprotective effect, which protects against chemically-induced nephrotoxicity.
Nut Grass
Nut Grass (Musta) has anti-inflammatory and analgesic properties, which soothe the inflamed mucosa and reduce pain due to dysuria.
Small Caltrops
Small Caltrops (Gokshura) has potent diuretic properties, which increase blood flow to the kidneys. This process increases the amount of water excreted through urination, which is beneficial in combating cystitis and urethritis (swelling and irritation of the urethra).
Additional Information
Indications:
Burning micturition (urination)
Cystitis (urinary bladder inflammation)
Dysuria (painful or difficult urination)
Recurrent UTIs
Hematuria (presence of blood in urine) associated with UTIs
Side effects:
Renalka is not known to have any side effects if taken as per the prescribed dosage.
Available as syrup.
*The information on this page is not intended to be a substitute for professional medical advice. Do not use this information to diagnose or treat your problem without consulting your doctor.
Directions for Use
Please consult your physician to prescribe the dosage that best suits your condition.