Out Of Stock
Himalaya Rumalaya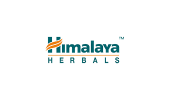 For Gout & Arthritis..
Rumalaya
Key Ingredients
Ayurveda texts and modern research back the following facts:
Drumstick
Drumstick (Shigru) improves blood circulation to the joints in addition to its anti-inflammatory and analgesic properties, which are beneficial in treating joint aches and pains related to arthritis and rheumatism.
Indian Tinospora
Indian Tinospora (Guduchi) is a potent anti-inflammatory that is useful in treating in gout, arthritis and other inflammatory joint conditions.
Additional Information
Side effects:
Rumalaya is not known to have any side effects when taken according to the prescribed dosage.
Available as a tablet.
*The information on this page is not intended to be a substitute for professional medical advice. Do not use this information to diagnose or treat your problem without consulting your doctor.
Directions for Use
Please consult your physician to prescribe the dosage that best suits the condition.