Out Of Stock
Himalaya Rumalaya Liniment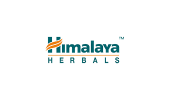 For Rheumatism & Sciatica..
Rumalaya Liniment
Key Ingredients
Ayurveda texts and modern research back the following facts:
Camphor
Camphor (Karpoora) is a mild analgesic and a rubefacient. By dilating the capillaries and increasing blood circulation, Camphor effectively treats deep-seated pain associated with joints and bones.
Indian Winter Green
Indian Winter Green (Gandhapura taila) oil contains 98% methyl salicylate which is a well-known analgesic. When applied topically, it alleviates the pain associated with rheumatism, neuralgia and sciatica.
Additional Information
Side effects:
Rumalaya liniment is not known to have any side effects when applied according to the prescribed dosage and frequency.
Available as a liniment.
*The information on this page is not intended to be a substitute for professional medical advice. Do not use this information to diagnose or treat your problem without consulting your doctor.
Directions for Use
Clean the affected area. Pour four to five drops of Rumalaya liniment and massage gently until the liniment is absorbed.
Apply two to three times daily, or as directed by your physician.