In Stock
Cure Herbal Cardio Cure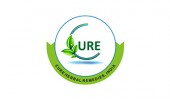 For Heart Health..
Special price:


₹ 128.00

Old price:


₹ 160.00
Description
Specifically useful for Hyperlipidemia, Palpitation, Mild hypertension, Anxiety, Angina pectoris, Bradycardia, Post-myocardial infarction, Post-angioplasty conditions, Stress and tachycardia.
Ingrediants
Amla (Emblica officianalis), Lahsun (Allium sativm), Zanjabel (Zingiber ooficinate Rosc.), Gajar (Daucus carota), Seb (Pyrus malus), Lemon (Extract cirtus raliculate), Abresham (Bombyxmori), Kushta Marjan (Corallium ruburum), Arjun Chhal (Terminalia arjuna), Shahad (Honey)
Dosage
10-20 ml
Direction
to be taken morning & evening with water.
Product Type
Syrup