In Stock
Cure Herbal Cough Cure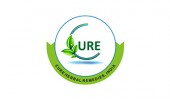 For Cough, Cold & Catarrh..
Special price:


₹ 110.00

Old price:


₹ 130.00
Description
Dry and phlegmatic coughs, Accumulated phlegm in lungs, Chronic bronchitis, Smoker's cough, Tubercular cough, Pneumonia, Throat irritation etc.
Ingrediants
Gul Banafsha (Vivola Odoret), Mulethi (Glycyrrhiza globra), Saunf (Foreniculum Vulgare), Kishneez (Cariandum Sativum), Kala Bansa (Adhatoda Vasica nees), Suhaga (Borax), Kakra Singhi (Pistacia intigerima stew), Unnab (Zicybhus Valgaris), Amaltas (Purging Cassia), Pudina (Menthe Spicata Linn), Hansraj (Adiantum Capillus vereris), Barge Adoosa (Adhatoda Vasica Nees), Tukham katan (Lirum Usitatiss), Tukham Khatmi (Althaea Officinalis), Khubbazi (Malaya rotundifolia), Shahad (Honey), Nabat Safaid (Sugar).
Dosage
Adult: 10-20 ml, Children: 5 ml
Direction
to be Taken at 2 times a day with lukewarm water.
Product Type
Syrup