In Stock
Cure Herbal Goli Night Rider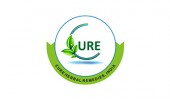 For Vigour & Vitality..
Special price:


₹ 315.00

Old price:


₹ 370.00
Description
It corrects erectile dysfunction and premature ejaculation. It improves libido and helps maintain erection.
Ingrediants
Shilajeet (Black asphaltum), Asgand (Withania sommenifera), Satawar (Asparagus racemorus wild), Moosli Safaid (Asparagus racemosus), Kushta Marjan (Caralium rebrum), Kushta Zahar Mohra (Silicate of megneisia), Zanjabeel (Zingiber Officinale Rosc.), Aquarqarha (Anacyelus pyrethurm), Salab Misri (orchis latifolia), Khulanjan (Alpinia galangel), Mahi Roobiya (Freshwater prawns), Kharateen Musaffa (pheretima postuma) Ajwayin Khurasani (hyoscymus niger), Filfil daraz (Piper longum Linn), Tukham konch (Mucana pururiens), Tukham Dhatura (Datora Fastuosa), Singraf (Cinnabar), Beejband syah (Sida cardifolia), Jozbua (Myristica fragrance houtt).
Dosage
2 pills
Direction
to be taken before 3-4 hours from intercourse with milk.
Product Type
Silver Coated Pills