In Stock
Cure Herbal Jirya Cure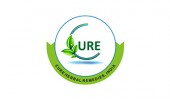 For General Debility and Weakness for Men..
Description
Jirya Cure controls Spermatorrhoea, Premature ejaculation, Relieves backache due to sexual debility. Control the nocturnal emission of semen without intercourse, often while sleeping. Increases density of semen.
Ingrediants
Raal safaid (Veteria indica), Moosli safaid (Chlorophytum arundin), Salab Panja (Orchis latifolia), Moosli syah (Curculigo orchioides), Belgiri (Aeglemarnaioscorr), Singhara (Trapa bispinosa), Gokharu (Tribulus terrestris Linn), Salab Misri (orchis latifolia), Lajwanti (Mimosa pudica), Dhakkani (Butea frondosa Linn), Shilajeet (Asphaltum), Mocharas (Saimalia malabarica schoott), Gond Babool (Acasia arabica Wild), Lodh Pathani (symplocus raeemosus), Satawar (Asparogus acemosas), Mazu (Quercus infectoria).
Dosage
10-20 ml
Direction
morning and evening should be taken after meals.
Product Type
Syrup