In Stock
Hamdard Tila Azam
Brand:

HAMDARD

Product Code:

HKHD0416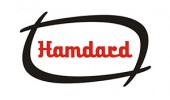 For Blood Circulation in Male Organ & Erection..
Description
It increases blood circulation in the male organ and removes sexual weakness, energises the penis and helps in erection.
Dosage
Rub 1/2 gm of Tila for 10 minutes on the organ avoiding glans and frenulum, followed by bandaging a betel leaf. In case of any side effects such as itching or pustules, stop the use immediately and apply Roghan Chameli. After recovery, continue its use for some more days.
Ingredients
Khurasani Ajwain, Burada Kuchla Mudabar Khas, Beer Bahuti, Beesh Siyah , Post Kanair Safaid, Piyaz Nargisi, Jawitri, Jaifal, Jund Bedastar, Kharateen Musaffa, Suhaga Chokiya, Shingraf Roomi, Aqarqarha, Farfiyoon, Qaranfal, Lahsan, Malkangni, Maghz Jamalgota, Heeng, Roghan Malkangni, Mom Zard, Kafoor Bhimsaini, Roghan Bhilanwa, Roghan Laung.
Pack size
10 gm.