In Stock
Hamdard Asabole
Brand:

HAMDARD

Product Code:

HKHD0022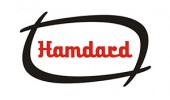 For Weakness of Nervous System & Sexual Debility..
Special price:


₹ 114.00

Old price:


₹ 126.00
Description
It strengthens the nervous system, cures impotency due to frequent nocturnal emissions. It produces stiffness in the male organ by increasing blood-supply into the male organ, thus relieving erectile dysfunction, especially useful for aged persons.
Dosage
1-2 capsules, to be taken at bedtime with milk or water.
Pack Size
6×10 = 60 Cap