In Stock
Hamdard Dawa Ul Misk Motadil Jawahar Wali
Brand:

HAMDARD

Product Code:

HKHD0035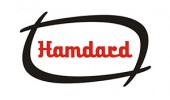 For Blood Circulation & Palpitation..
Description
It strengthens the biological system and increase blood cirsulation. It also normalizes palpitation and condition of uneasiness and increases blood formation.
Dosage
6 gm, to be taken in the morning and evening with 250 ml of milk.
Ingrediants
Ushna, Agar, Illaichi Khurd, Amla Khushk, Burada Sandal Surkh, Burada Sandal Safaid, Badranjboya, Banslochan, Behman Surkh, Tukhm Khurfa Siyah, Darchini, Qust Shirin, Sumaq, Kishneez Khushk, Gul Khatmi, Gule Surkh, Gule Gawzaban, Abresham, Muqarraz, Qiwam Shakar Safaid, Ambar, Natroon Banjawi, Zafran, Arq-e-Gawzaban, Busud Ahmar Saeeda, Kehruba Shamai Saeeda, Marwareed Saeeda, Mastagi, Ghee, Warq Nuqra.
Pack size
60 gm