In Stock
Hamdard Dawa Ul Misk Motadil
Brand:

HAMDARD

Product Code:

HKHD0034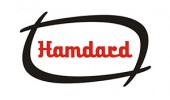 For Strength of Biological System & Heart..
Description
It strengt hens the biological system & heart.
Dosage
10 gm, to be taken in the morning or evening with 250 ml of milk.
Ingrediants
Zarishk, Tabasheer Safaid, Sandal Safaid, Sandal Surkh, Kishneez Muqashshar, Gule Gawzaban, Amla, Tukhm Khurfa, Gule Surkh, Abresham Muqarra, Darchini, Behman Safaid, Behman Surkh, Daronaj Aqrabi, Ood Hindi, Badranjboya, Mastagi, Ushna, Dana Elaichi Khurd, Qand Safaid, Shahad, Aabe seb shirin, Zafran, Amber.
Pack size
125 gm