In Stock
Cure Herbal Health Cure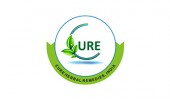 For The Complete Herbal Health Tonic..
Description
Health Cure Tonic is specially formulated for replenishing the loss of vital forces and energy. Improves General weakness, debility, nervousness, muscular tone for both the male, female, children & old man. Improves appetite, digestion & blood formation. Restores health, builds a strong body. Pregnancy, lactation and children's growth.
Ingrediants
Zafran (Crocus sativus), Zeera safaid (Cuminum cyminum), Jaifal (Mysistica fragrance), Injeer (Ficus carica Linn), Balchhar (Nordostacys jatamansi), Behman surkh (Salvia haematods), Sandal safaid (Santalum album), Tezpat (Cinnamomum tamala), Darchini (Cinnamomum zeylanicum), Elaichi khurd (Eletaria cardamomum Linn), Arq Kewra (Pandanus tectorus), Arq Gulab (Rosa damascena), Zanjabeel (Zingiber officinale Rosc.), Roghan Laung (Prunus amygdalus Batsch), Abresham (Bombayxmori), Satawar (Asparagus racemosus), Gul Surkh (Rosa damascena), Post Turanj (Cirtrus medica), Khas (Vitiveria zizanaides), Kishniz (Coriandrum Sativum Linn.), Asgand (Withania somnifera dunal), Rub Anar (Punica garantum), Rub seb (Pyrus malus), Rub angoor (Visitis vinifera), Arq Gawzaban (Borage officinalis linn), Aamla (Embilica officinalis), Badiyan (Foeniculum vulgare linn), Munaqqa (Vitis vinifera linn), Shahad (Honey), Shakar safaid (Sugar).
Dosage
Adult: 10-20 ml, Chirldren: 3-5 ml
Direction
before breakfast and evening meal with water or milk.
Product Type
Syrup