In Stock
Hamdard Habbe Mussaffi Khoon
Brand:

HAMDARD

Product Code:

HKHD0066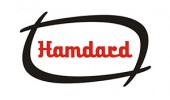 ..
Description
It is an effective blood purifier, cures boils, pimples and other skin eruptions. It is useful for both adults and children.
Dosage
Adults-4 pills, Children-2 pills, to be taken in the morning with water and for infants, half pill to be given after mixing in mother's milk.
Ingrediants
Burge Bakain, Burge Neeb, Burge Hina, Burada Sandal Surkh, Brahmdandi, Post Halela Zard, Chaksu, Rasaut, Zeera Safaid, Sarphoka, Shahtra, Filfil Siyah, Kishneez Khushk, Post Kachnal, Gul-e-Surkh, Neel Kanthi.
Pack size
100 pills