In Stock
Hamdard Hamdoroid Capsules
Brand:

HAMDARD

Product Code:

HKHD0093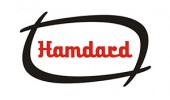 PROPHYLACTIC AND CURATIVE CAPSULES FOR PILES. Itching & Heavy Bleeding...
Description
It is stronger, more effective double line treat-ment for piles, relieves pain, itching, reduces swelling, stops heavy bleeding, cures swelling of haemorrhoids and heals the wounds faster.
Dosage
1-2 capsules twice or thrice a day with water.
Ingredients
Rasaut Mussaffa, Gugal, Maghz Neem, Ritha.
Pack size
50 capsules (5 strips x 10 blister capsules)