In Stock
Cure Herbal Fevi Cure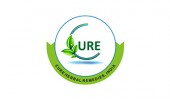 For Antipyretics..
Special price:


₹ 112.00

Old price:


₹ 135.00
Description
It is an excellent antipyretic that fights against fever of all origins & types be it Malaria, Common cold, Influenza, Fever with symptoms like bone pains, Chills & Rigor, Sweating & Delirium.
Ingrediants
Chiraita (Swertia charata Buch & Ha), Gilo (Tinospora cardifolia), Soonth (Zengiber officinalis), Ajwayin (Ptychotis ajowan), Gaudanti (Gypsum calcined), Turbud (Turpeth tirupeth), Fitkari Biryan (Alum (Alumen), Tukham Karanjawa (Bonduc nut), Tukham Kasni (Pistacia galls), Filfil Syah (Piper nigrum), Gond Kateera (Sterculia urenus), Neem Kham (Azadirachta indica).
Dosage
5-10 ml
Direction
Morning and evening should be taken with lukewarm water.
Product Type
Syrup