In Stock
Hamdard Khamira Marwareed Khas
Brand:

HAMDARD

Product Code:

HKHD0151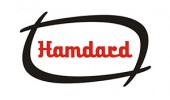 For Weakness of Heart & General Debility..
Description
Therapeutically similar to Khamira Marwareed but more potent with quick results.
Dosage
6 gm, to be taken in the morning and evening according to the need.
Ingredients
Burada Sandal Safaid, Arq Kewra, Shakar Safaid, Rubb-e-Shirin, Sat Leemun, Natroon Banjawi, Warq Nuqra, Marwareed Saeeda, Yashab Sabz Saeeda, Kahruba Shamaee Saeeda, Zahar Mohra.
Pack size
15 gm, 30 gm, 75 gm and 1 kg.