In Stock
Hamdard Dynamol Tila
Brand:

HAMDARD

Product Code:

HKHD0043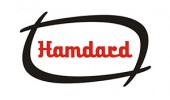 For Sexual Stamina & Sexual Debility..
Description
This preparation has been introduced through an extensive research done in Hamdard Laboratories. Its ingredients act repidly to increase sexual excitement and blood circulation in the male organ. It soothes the nerves and helps the organ in erection, promotes sexual strength and stimulates spinal sex centre. It increases sexual vigour.
Dosage
Rub gently I0 drops of Dynamol Liniment on male organ once a day. Discontinue if there is any side effect and apply coconut oil on affected prortions. Continue again when the pain and side effects disappear. For full benefit use It for 3-4 weeks.
Ingrediants
Oil of Birbahoti, Aqarqarha, Jawatri, Jaiphal, Malkangni, Nagkesar Mushkdana, Maghz Jamalgota, Ispand, Kabab-e-Khandan, Tukhm-e-piyaz, Khusia-e-Buz, Ambar, Roghan Baiza-e-Murgh, Roghan Kaner.
Pack size
10 ml