In Stock
Hamdard Dynamol Cream
Brand:

HAMDARD

Product Code:

HKHD0042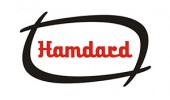 For Sexual Stamina & Sexual Debility..
Description
Mental tension arising out of pressures in socil life, altered food habits etc. are some of the reasons for sexual sluggishness feebleness and obliquity Rubbing this cream strengthens the tissues of male organ and increases sexual vigour. Its massage increases elasticity in male organ and corrects obliquity.
Dosage
750 mg of cream to be applied on male organ once a day followed by massaging till it vanishes. In case of any side effect stop its use temporarily and apply coconut oil on affected portion. After healing continue the use for 3-4 weeks for complete results.
Ingrediants
Oil of Birbahoti, Aqarqarha, Jawatri, Jaiphal, Malkangni, Nagkesar Mushkdana, Maghz Jamalgota, Ispand, Kabab–e-Khandan, Tukhm–e-piyaz, Khusia–e-Buz, Ambar, Roghan Baiza–e-Murgh, Roghan Kaner.
Pack size
10 gm