In Stock
Hamdard Jawarish Zaruni
Brand:

HAMDARD

Product Code:

HKHD0133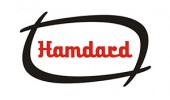 For Weakness of Brain, Liver, Stomach & Urinary Bladder..
Description
It strengthens the brain, liver, stomach and urinary bladder, useful in flatulence, dyspepsia, releases flatus, checks frequent micturition.
Dosage
5-10 gm, to be taken with water in the morning or night.
Ingredients
Tukhm Karafs, Tukhm Gazar, Tukhm Ispast, Ajwain, Saunf, Maghz Tukhm Kharbooza, Maghz Tukhm Khiyarain, Post Bekh Kharafs, Aqarqarha, Khurfa, Zafran, Mastagi, Shahad.
Pack size
125 gm