In Stock
Hamdard Itrifal Mulayyan
Brand:

HAMDARD

Product Code:

HKHD0104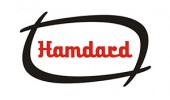 For Chronic Headache, Migraine & Dizziness..
Description
It is an effective medicine for curing chronic headache, migraine and dizziness. It removes constipation and is useful in diseases related to cold and catarrh.
Dosage
10 gm, to be taken at bedtime with 250 ml of milk or water.
Ingredients
Amla Khushk, Badyan, Post Bahera, Post Halela Zard, Turbud Safaid, Rewandchini, Saqmonia, Sana, Halela Siyah, Mastagi, Ghee, Shakar Safaid.
Pack size
125 gm