In Stock
Hamdard Labub Sagheer
Brand:

HAMDARD

Product Code:

HKHD0184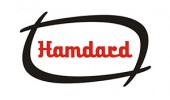 For Production of Sperms & Semen..
Description
It increases the production of sperms as well as semen.
Dosage
10 gm, to be taken in the morning with 250 ml of milk.
Ingredients
Behman Surkh, Tukhm Shalgham, Tukhm Piyaz, Tukhm Jirjir, Tukhm Khashkhash, Tukhm Hanzal, Taj Qalmi, Tudri Zard, Tudri Surkh, Habbe Qilqil, Shaqaqul Misri, Maghz Badam Shirin, Maghz Pista, Maghz Narjeel, Til Safaid Muqashshar, Habbatul Khizra, Darchini, Sonth, Aqarqarha, Kababchini, Maghz Akhrot, Qiwam Shakar Safaid.
Pack size
125 gm and 1 kg.