Out Of Stock
Himalaya Intensive Face Moisturizing Lotion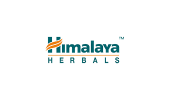 For Soft Skin..
Get rid of dryness
Nourishes and revitalizes. Makes skin soft and smooth.
Himalaya's Intensive Face Moisturizing Lotion is a light and non-greasy lotion to tackle dry skin, especially during winter. It is enriched with herbs like Aloe Vera, Indian Madder and Country Mallow that provide nourishment and moisturization to your skin when you need it most.
Key ingredients:
Aloe Vera: Aloe Vera is used extensively in Ayurveda for managing various skin conditions.A heaven-sent for dry skin, Aloe Vera also soothes and moisturizes.
Country Mallow: Country Mallow has a host of medicinal benefits, including soothing and skin conditioning properties.
Indian Madder: Indian Madder is an antiseptic and anti-inflammatory agent that has a soothing effect on the skin.
Directions for use:
Apply Intensive Face Moisturizing Lotion all over the face and neck with gentle upward strokes.
Pack Size:
100ml
Additional Information
no-animal-testing
We also recommend: