Out Of Stock
Hamdard Furzeen
Brand:

HAMDARD

Product Code:

HKHD0044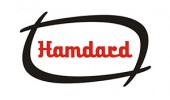 For Leucorrhoea & Female Genital Problems..
Description
It is useful in leucorrhoea. Its usecleanses the uterus and removes its swelling and the swelling of its associated parts.Use of Arusak is essential after the use of Furzeen.
Dosage
2 suppositories to be inserted deep into the vagine in the night at bedtime after menstruation.
Pack size
20 cap