In Stock
Hamdard Habbe Hamal
Brand:

HAMDARD

Product Code:

HKHD0056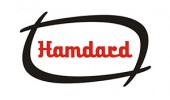 For Internal Disorder & Inability to Conveive..
Description
It corrects internal disorders that result in the inability to conceive.
Dosage
1 pill, to be taken with 250 ml of milk every morning and evening for three days after the menstrual period is over. On the fourth day sexual intercouse is recommended. Treatment to be continued for two or more months or until conception occurs.
Ingrediants
Afyun, Zafran, Zaifal, Purana Gurh, Bhang, Chhalia, Laung (without Mushk).
Pack size
20 pills