In Stock
Hamdard Jawarish Amla Sada
Brand:

HAMDARD

Product Code:

HKHD0113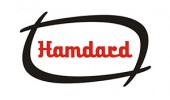 For Weakness of Heart, Palpitation & General Debility..
Description
It is useful in removing the weakness of heart and normalizing palpitation. It also helps strengthen the brain, stomach and liver, stops gas formation & loose motions.
Dosage
10 gm, to be taken on empty stomach in the morning.
Ingredients
Khurd, Amla Khushk, Balchhar, Burada Sandal Safaid, Gule Surkh, Qiwam Shakar Safaid, Natroon Banjawi.
Pack size
125 gm